This page will include an in-depth review of 7 of the best shorts for squatting. If you're looking for a quick answer, I've summarized the key features of each pair of shorts in the table below.
Be sure to read the whole article if you want additional information on each of the shorts. Plus, I'll go into detail on each of the key features to look at to determine if a pair of shorts is good or bad for squatting.
Model
Key Features
Rating

Stretchy fabric between legs for unrestricted mobility at bottom of squat
8" inseam
2 very roomy side pockets; fits phone with room to spare
Clip to attach keys, liquid chalk, etc.
Lightweight, comfy fabric that's moisture-wicking

Rated 5 out of 5 in Squat Shorts


Athletic fit that accentuate the quad and hamstring aesthetics
Very flexible/stretchy fabric for unrestricted squatting
3.5-4.5" inseam
Soft, smooth-feeling fabric; relatively lightweight with good moisture-wicking
2 side zipper pockets; fits smartphone

Rated 5 out of 5 in Squat Shorts


Form-fitting stretchy fabric provides 100% free ROM
7.5" inseam
Compression warms joints without overheating legs
Substantial fabric thickness for durability and insulation, but dries quick, keeping skin dry and cool
Mesh phone pocket on side
Clip for keys, chalk, etc.

Rated 5 out of 5 in Squat Shorts


Extremely comfortable; soft fabric and natural feeling cut
Very short 2.25" inseam; may be too short for many guys
Built-in liner
Slits cut high and wide on sides allow for completely free leg/hip movement
Tiny pocket for keys

Rated 4.5 out of 5 in Squat Shorts


Material has some flex but isn't "stretchy"​
No resistance at all on squats because of short length and big enough leg opening
2 side zipper pockets; can hold phone, but it's a tight fit.
Lightweight, moisture-wicking material
I would have liked more room in the seat for my XL pair

Rated 4 out of 5 in Squat Shorts


Fabric has some flex, but I feel some resistance at the bottom of squats if I don't hike the shorts up before the set
~5" inseam
Built-in liner
Very comfy, lightweight feel
Great moisture-wicking
Tiny pocket for keys or ID

Rated 3 out of 5 in Squat Shorts


Fabric is relatively thick and rigid; restricts hip/leg range of motion at bottom of squat
5" inseam
2 very deep side pockets
100% cotton fabric absorbs moisture; doesn't wick it away
Plenty of leg room, but still catches on thigh/butt when squatting or bending; great for non-squat or deadlift days

Rated 3 out of 5 in Squat Shorts

Squatting may be the king of all exercises, but finding the right gear for your next PR can be more of a royal pain than a privilege. This article will guide you to find my picks for the best shorts for squatting, and how to choose the pair that is best for you and your goals!
Squat Shorts Reviews: 7 Options
Below are 7 potential options for you to find the best shorts for squatting.
This is not an exhaustive list, but these were 7 squat shorts I bought after researching the different styles of shorts that many lifters prefer to squat in. It's a broad selection of squat shorts so they all have unique characteristics.
In each review below, I've listed the specifications for each pair of shorts, along with their pros and cons when it comes to clothing quality and squat performance.
The A7 Center-stretch Squat Shorts are a highly functional pair of shorts designed with the high-level squatter in mind and are a great option for training for performance.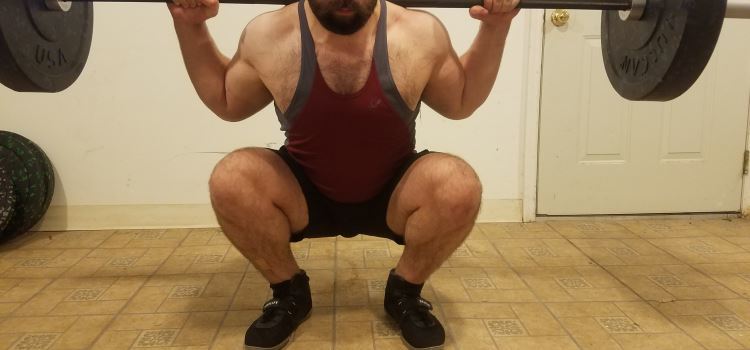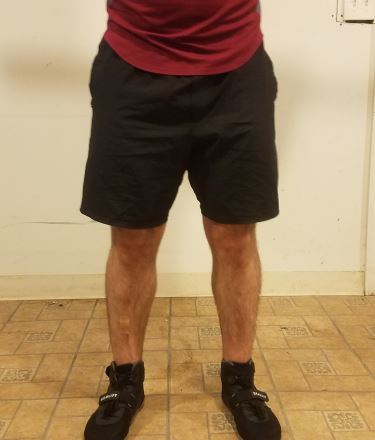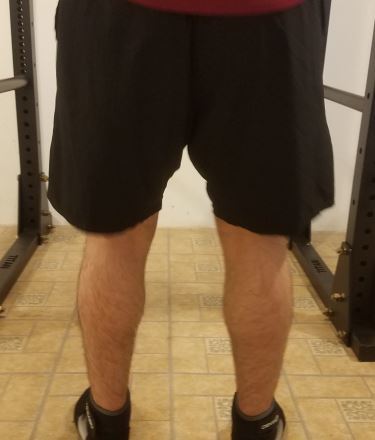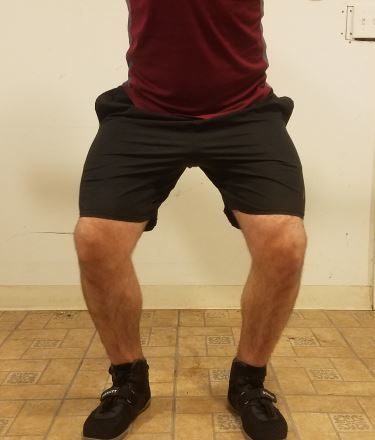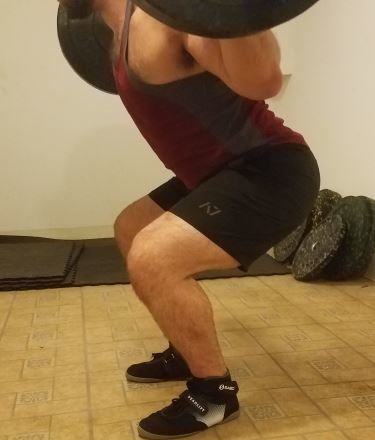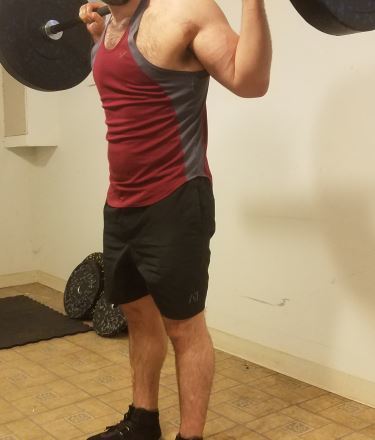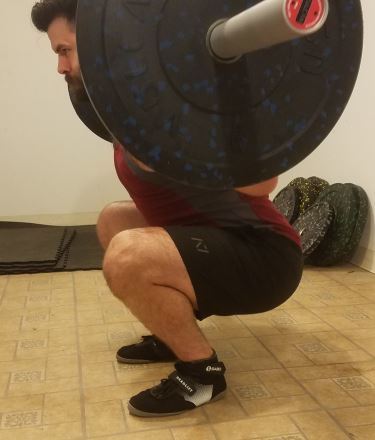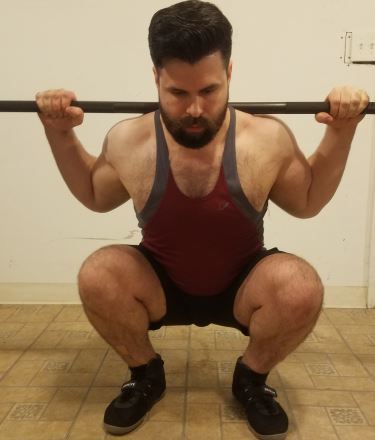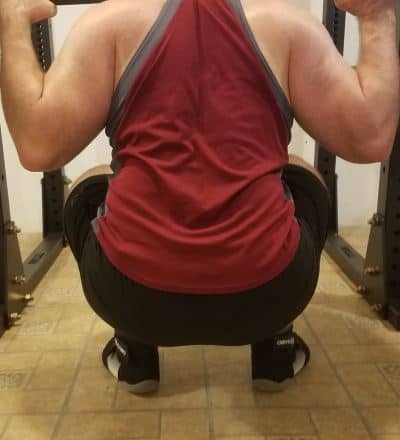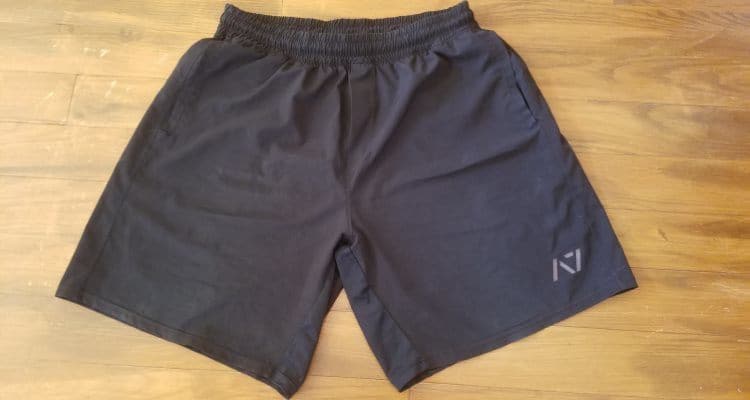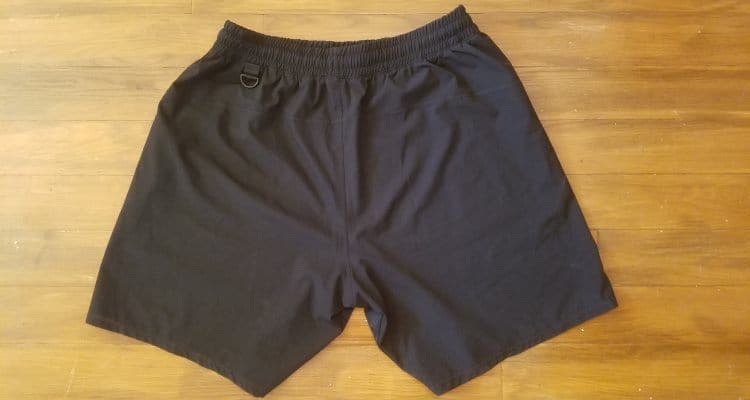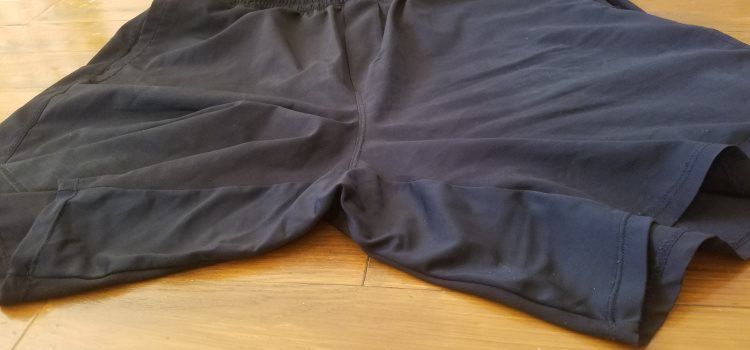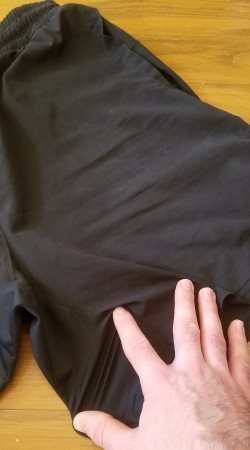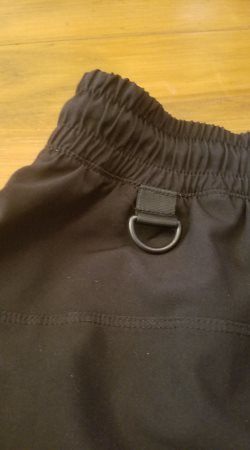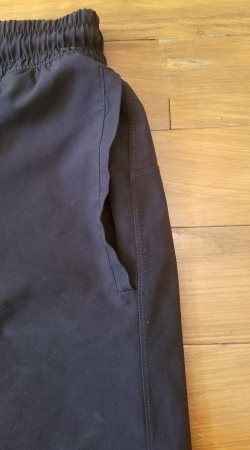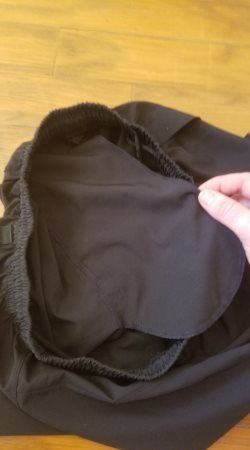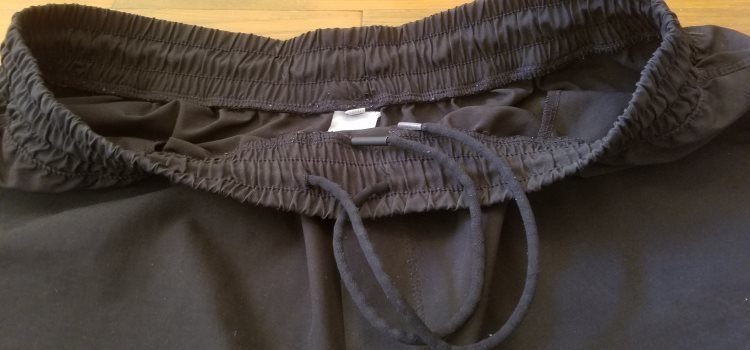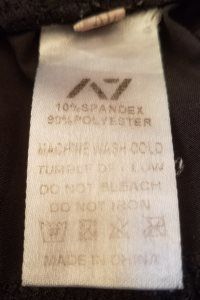 Specs:
8" inseam
2 large pockets on sides
Has a clip on the left rear part of the shorts, just below the waistband.
These shorts are hand-cut and hand-stitched, and use a stretchy fabric blend for maximum flexibility.
Drawstrings specifically designed for performance.
Fabric and material that doesn't soak excessive moisture for quick drying relief.
Flexible material between legs for maximum squatting comfort.
Pros:
The pockets can easily fit a smartphone. Also, the pockets are deep enough so they can be flipped forward or backward to position the phone toward the front of the thigh or toward the rear of the thigh. Thus, moving it out of the way of the barbell/dumbbells depending on the lift.
The material is very lightweight, breathable and comfortable.
The material is very strong and durable, with secure stitching. It has by far the best construction of all squat shorts I've tried.
Has a clip on the left rear part of the shorts, just below the waistband. It's marketed as a place to attach your keys, but I keep my keys in the locker. However, I'll occasionally use it to clip on my liquid chalk bottle for easy access.
There's absolutely no resistance at the bottom of the squat ROM thanks to stretch material in the groin/inner thigh area.
Cons:
UPDATED: There are now several designs/colorways available, including:
Check Current Price – A7 Center-stretch Squat Shorts »
The Jed North Fitted Lifting Shorts are another option specifically designed for lifters. More specifically, they're targeted more toward lifters who train at least in part for aesthetics as opposed to purely for strength or performance. As such, these shorts run a bit tighter and shorter than more conventional pairs of gym shorts in order to achieve a more form-fitting design. In other words, they look great if you've got lean and muscular thighs.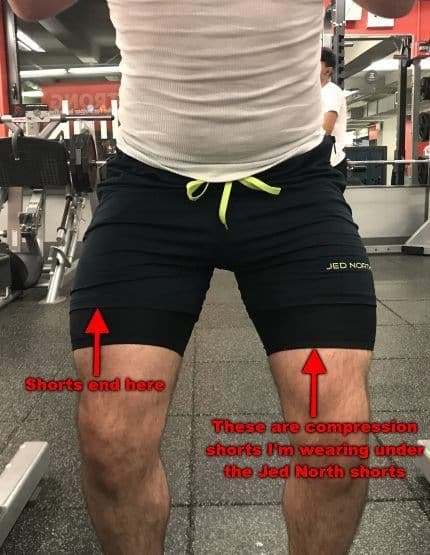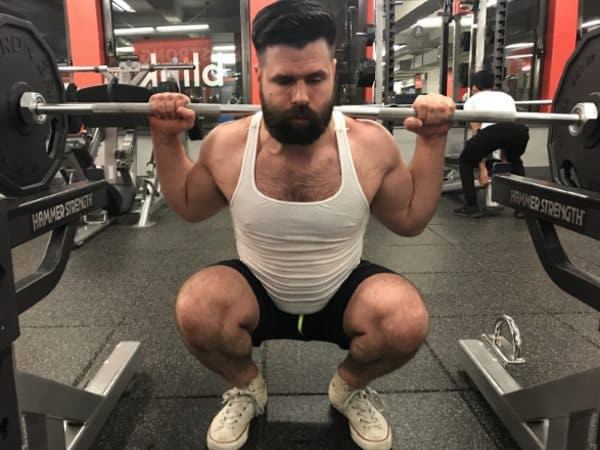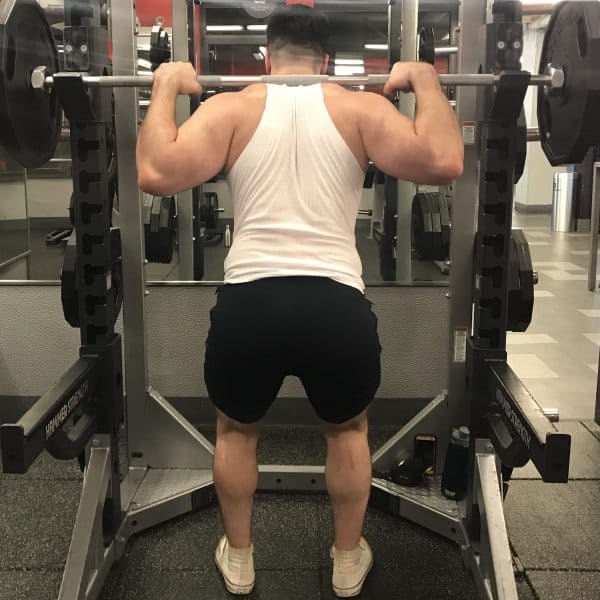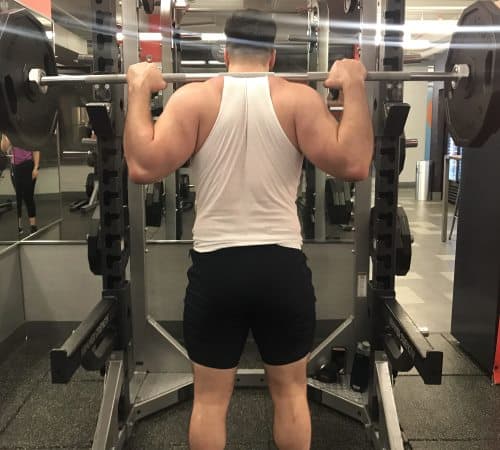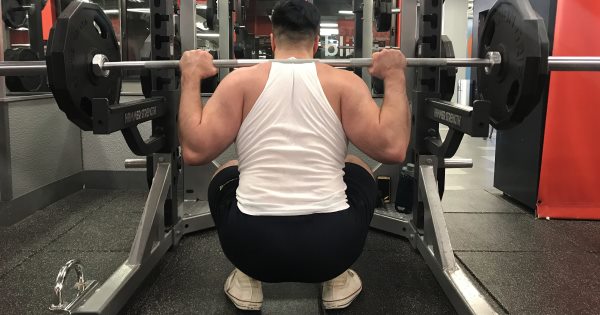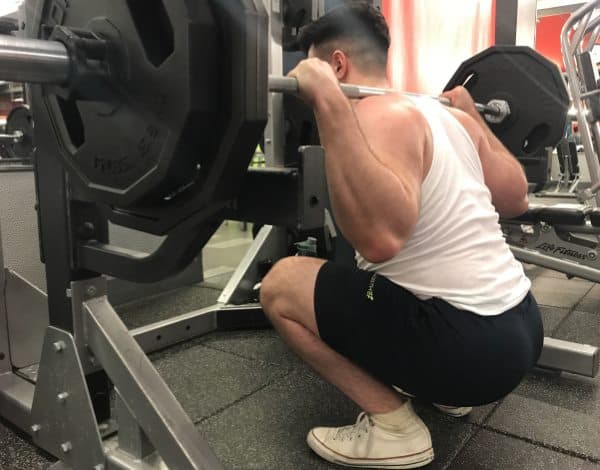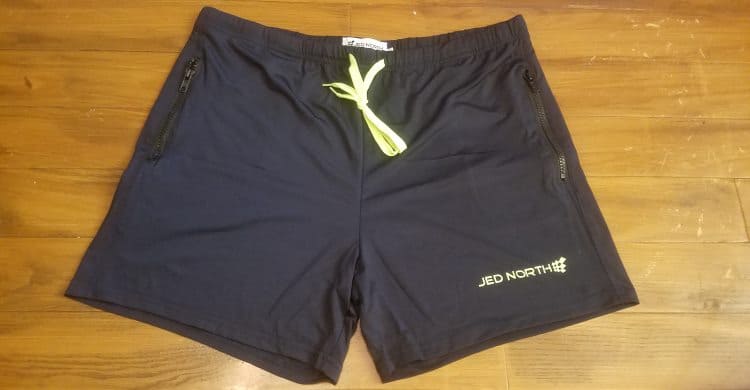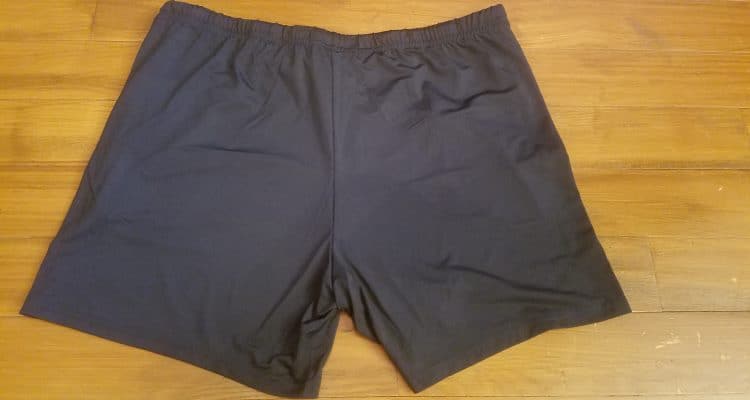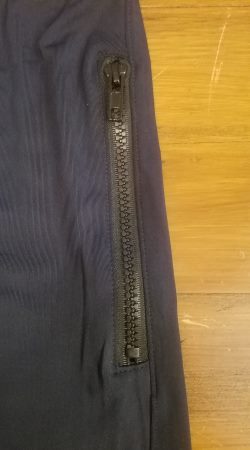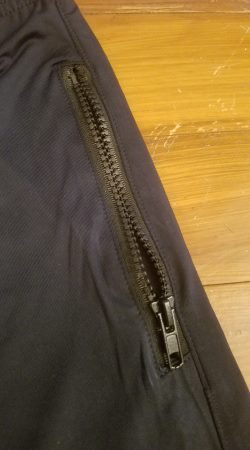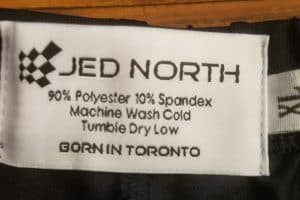 Specs:
Athletic fit — It is designed to lightly hug the thighs to accentuate the quad and hamstring aesthetics. It does this without being tight, form-fitting or constrictive.
Made from 90% polyester, 10% Spandex blend.
Inseam runs from approximately 3.5" to 4.5" depending on size. I own the XL size and measured the inseam at just a hair over 4.5″.
The material is very flexible/stretchy — Part of this is from actual elasticity within the fabric due to its specific synthetic fiber blend. And part is from the material being relatively thin compared to most other shorts.
It has 2 wide, relatively deep, side pockets with zippers that are easy to open and close.
Pros:
There is no resistance at all at bottom of the squat ROM.
The fabric feels smooth, almost silky, on the skin.
It can comfortably fit a phone with some room to spare
It has enough room to shift the phone toward the front or toward the rear of the thigh by flipping the pocket forward or back. This is not as easy as on A7 squat shorts — and you can't move the phone/pockets as far to the front or rear, as you can with the A7s.
Cons:
Depending on your comfortability and your gym, it may be just long enough to be "appropriate" gym attire, or just short enough to be "inappropriate" gym attire. I personally find them a bit too short to wear at a commercial gym on their own. However, I do wear them there — I just wear my longer A7 compression shorts (see #3 below) underneath them.
I wear the XL and the fit is just right, but there is barely any room to spare. As such, if you have 28"+ thighs and/or 43-44"+ hips, I wouldn't recommend these shorts since the XLs probably will be too tight and they don't sell an XXL size.
Check Current Price – Jed North Fitted Lifting Shorts »
The A7 OX Compression Shorts are a great option for training in a hot or humid environment thanks to their moisture-wicking quality and stretchy material.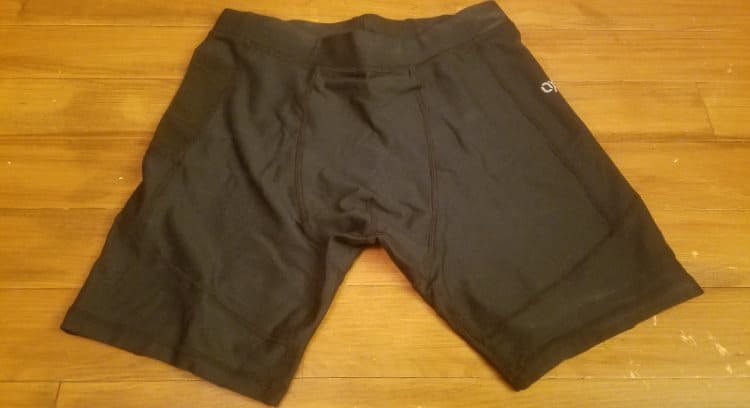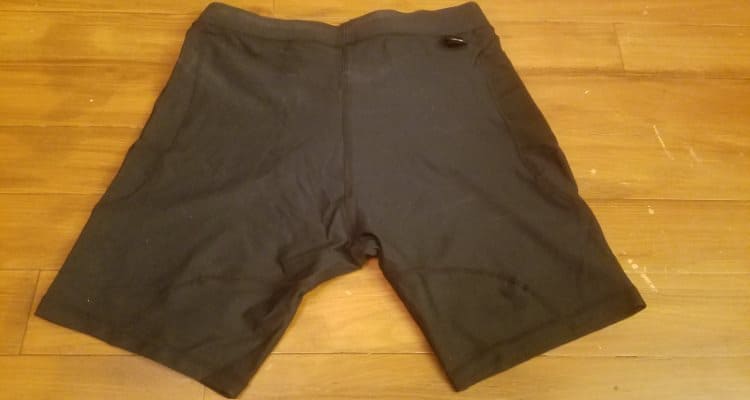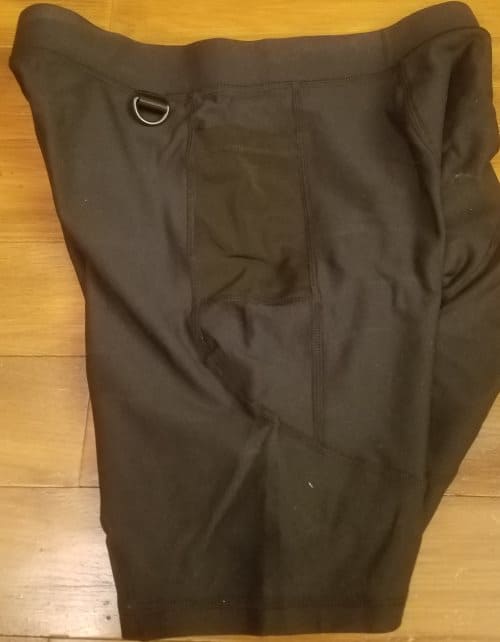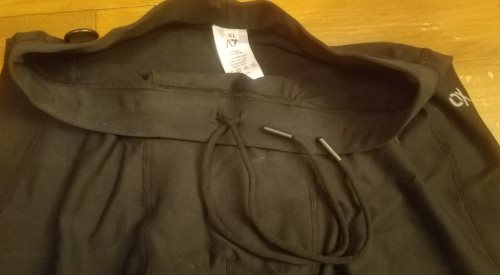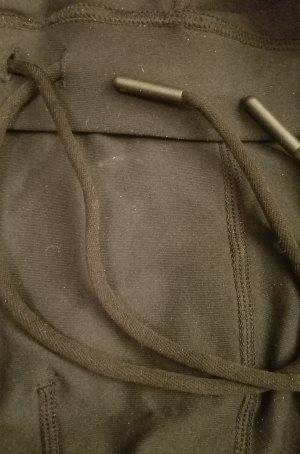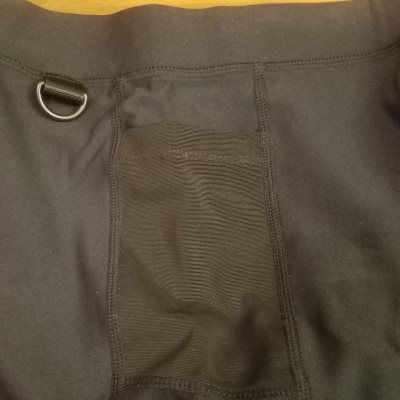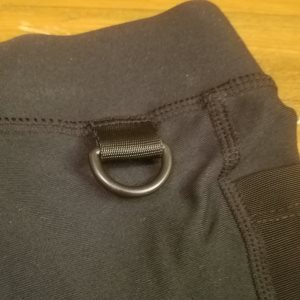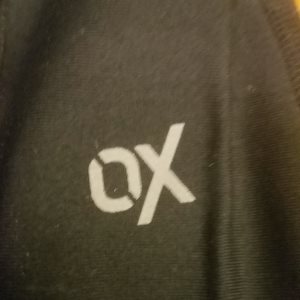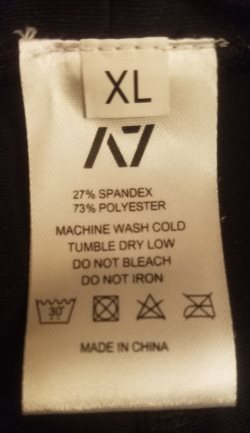 Specs:
Quality blend of 73% polyester and 27% Spandex
Inseam for XL is 7.5" (I measured); it is likely slightly less for smaller sizes and slightly more for larger sizes.
Material that breathes well and helps to keep skin dry.
Features a gusset in the crotch area.
Waistband has drawstrings that can be adjusted to properly fit.
Has a cell phone pocket made of mesh material.
Features a clip for keys, chalk, or other items.
Also has a larger pocket on the side with extra flexibility to hold your smartphone.
Pros:
Very comfortable
Uses very stretchy, flexible material on all parts of the shorts. The fabric moves with your body in any direction/ROM, with no resistance or pulling.
There is absolutely no resistance at the bottom of the squat whatsoever. It's as close to wearing nothing as you'll get; after all, you're essentially wearing boxer briefs (specialized, performance-focused ones of course)!
The material is very well constructed and durable, and the stitching is clearly high quality.
Keeps muscles warm without overheating or trapping in sweat.
Cons:
Skin-tight fit (duh, they're compression shorts) — This may not feel appropriate for many lifters, depending on your gym and your personal comfort level. I personally wear other shorts on top of these and it works great.
Medium length — The shorts end about 3 inches above the knee in their typical position. However, it will shift a couple of inches higher after a set of squats simply due to the movement of your hips/thighs, as you would expect. That said, it's really just a subtle upward shift of the material, which is to say, the material isn't bunching up.
NOTE: There are multiple colors available for the Ox compression shorts, including:
Check Current Price – A7 OX Compression Shorts »
The origins of ranger-style shorts go back many decades to when they were used by soldiers in various branches of the US military for soldiers for running and other training drills. They provide a loose albeit a short option that is extremely lightweight, breathable and allows for maximum ROM.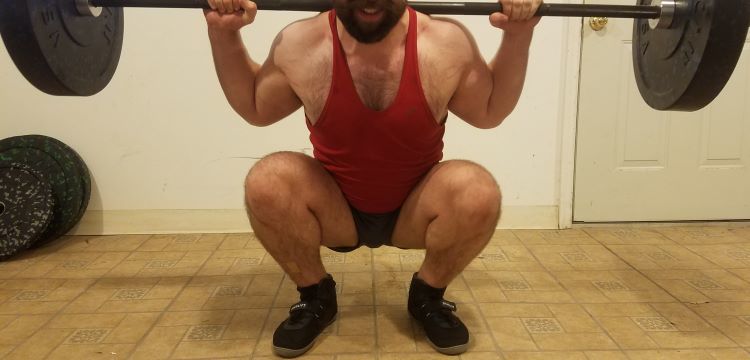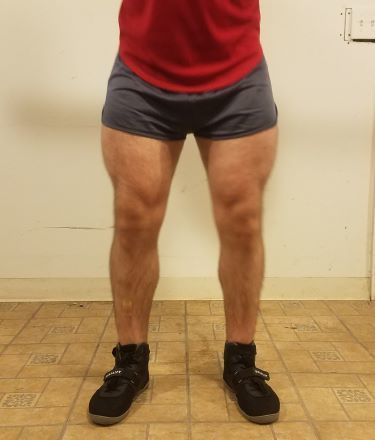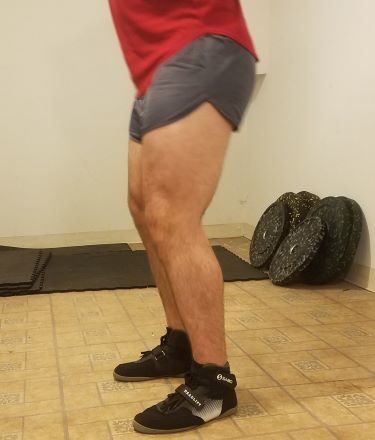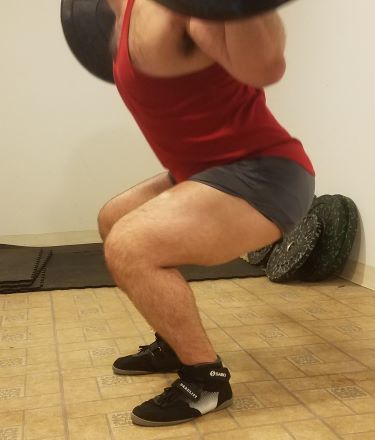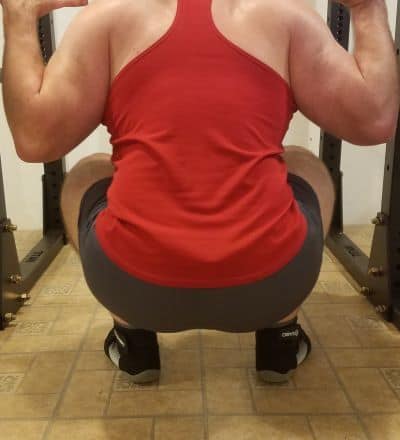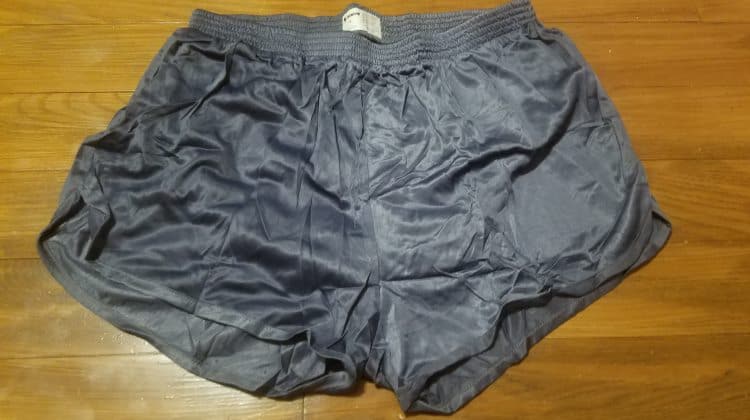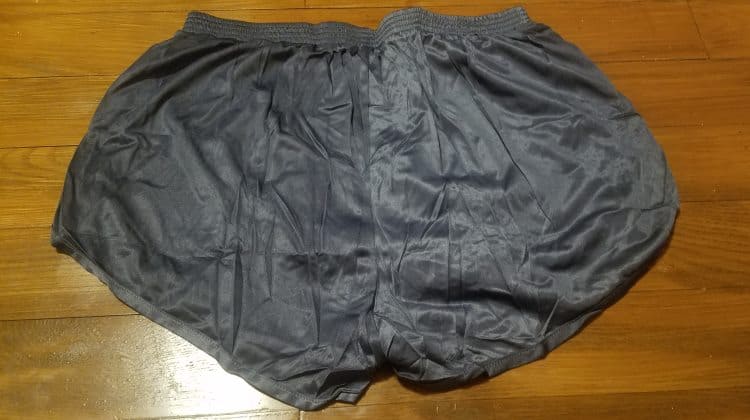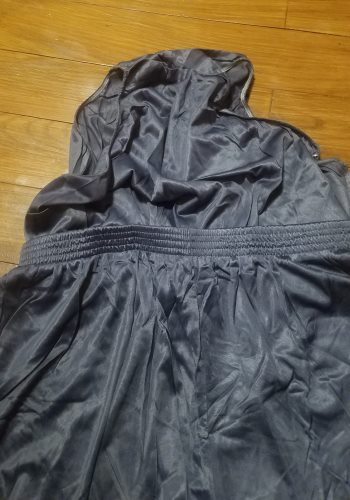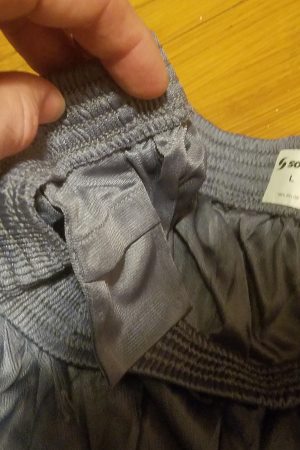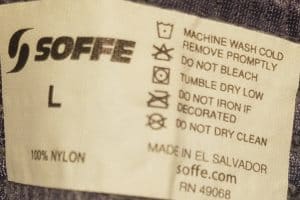 Specs:
The shorts are made of 100% nylon
They can be washed in your washing machine with no issues
Have an elastic waistband to provide some stretch
Pocket available for keys or other small items
Has an inseam of 2.25"
Pros:
Extremely comfortable
Super cheap
Material is breathable and lightweight with a bit of stretch to it.
It has relatively sturdy fabric and seams/stitching considering its low price point — I've noticed a couple of loose threads that needed to be snipped. Also, the fabric has acquired some "micro-scratches" where, if you look closely, there are some patches of fibers that are fluffed up. This is caused by friction between the shorts and the bar or other equipment. However, it's not apparent unless you look for it, and it looks like the shorts can take plenty more wear and tear before needing to be replaced.
Large/wide side slits — The slits on the bottom outer portion of the shorts are very wide compared to all other shorts reviewed on this page. This makes it even easier for your thigh to move freely within the shorts (no drag or constriction) as you go into end-range hip flexion at the bottom of the squat.
No resistance at all at the bottom of the squat — Shorts are so high on the thigh that the material doesn't have much distance to move anyway. Plus, the material is flexible.
Cons:
Very short — These are the shortest shorts that I've tested for this review. For me, they are way too short to wear in my commercial gym — I could wear them over my A7 compression shorts. However, even that looks a bit odd since there is a lot of compression short showing and the shorts on top look so small in comparison. I definitely DO wear these in my home gym, though. They're possibly my favorite choice for this purpose, especially since I have no need for big pockets in my home gym (more on pockets below).
Small internal pocket that's only big enough to fit a key — This is not good for me when I'm training at my commercial gym, since I have my phone in my pocket most of the time. I don't like leaving it on the floor since I or someone else could easily drop a weight on it.
The large slits also make the shorts appear even shorter than the inseam length would suggest since it exposes much more of your upper/outer thigh than if there were no slits at all.
Check Current Price – Soffe "Ranger Panty" Shorts »
The YoungLA Bodybuilding shorts are possibly the most stylish or aesthetically-driven pair of shorts in the bunch, though they may offset that with slightly less functionality and quality.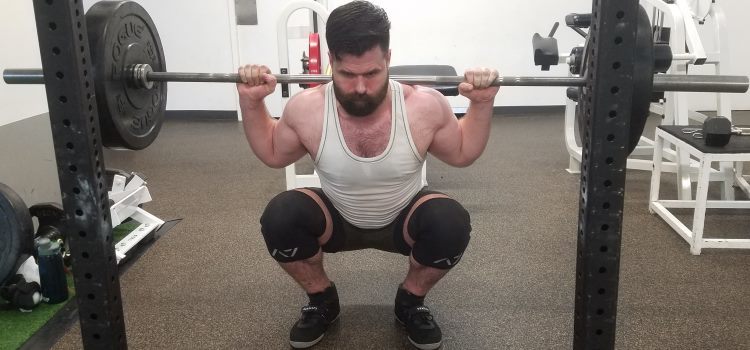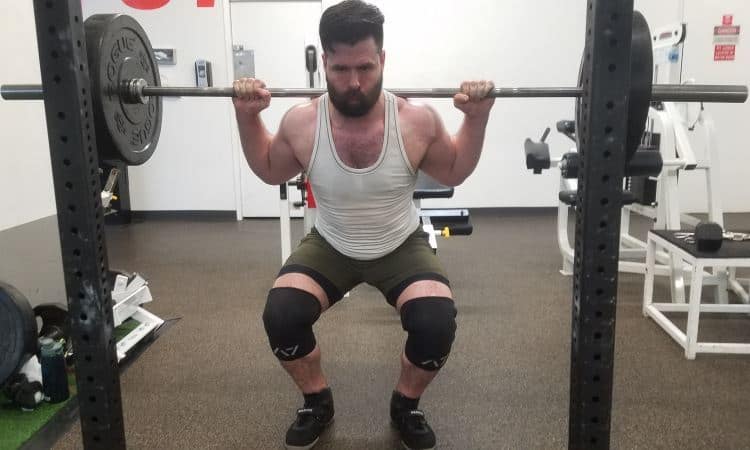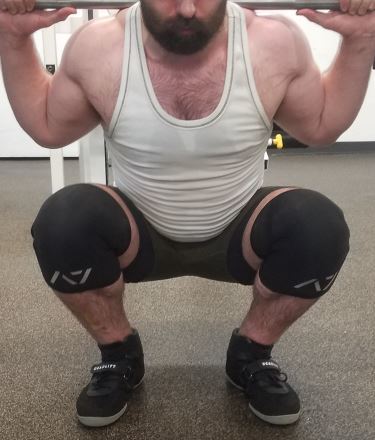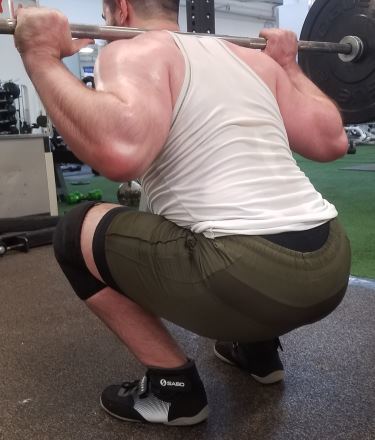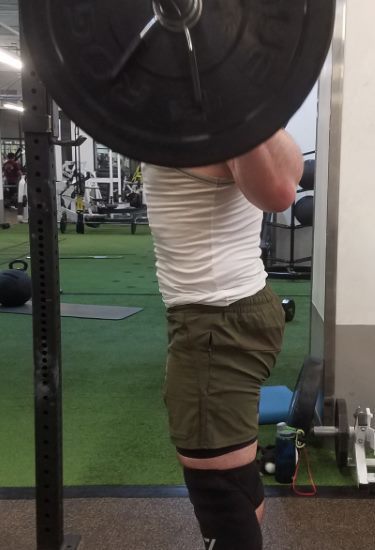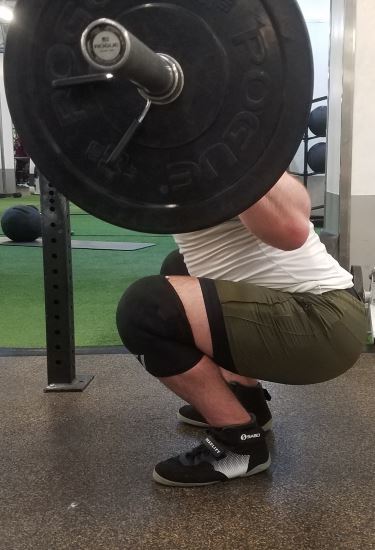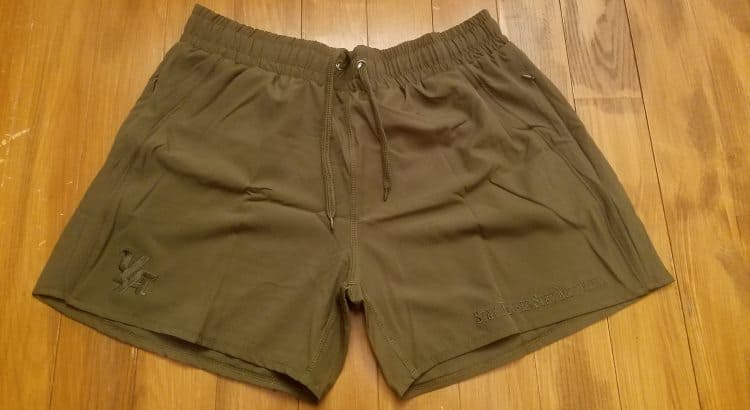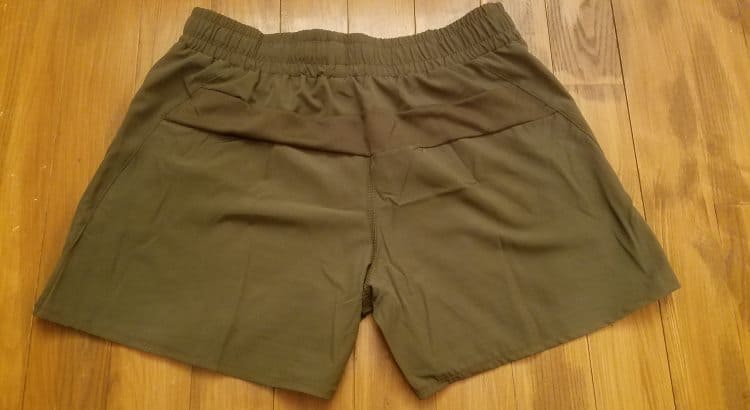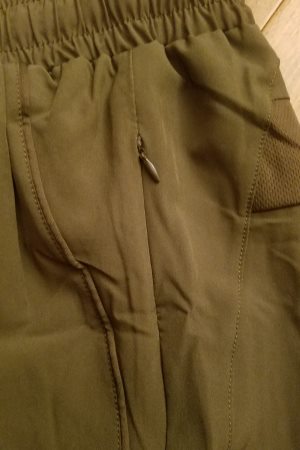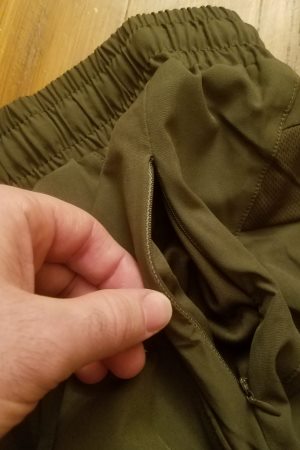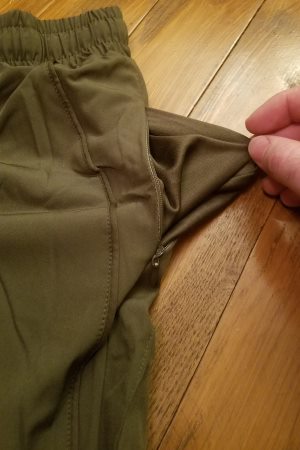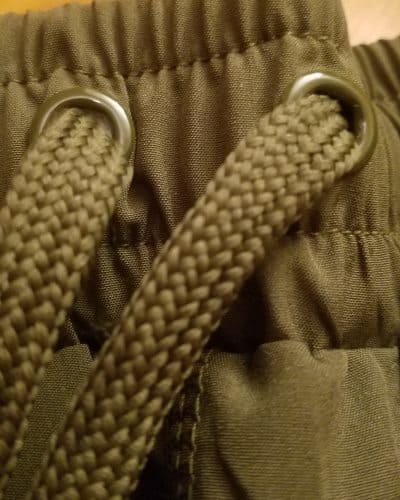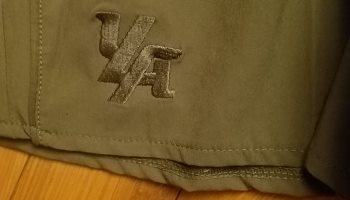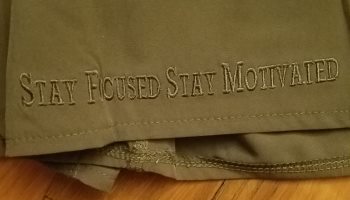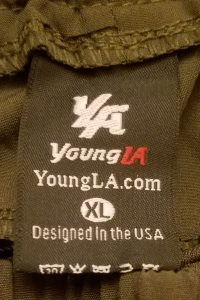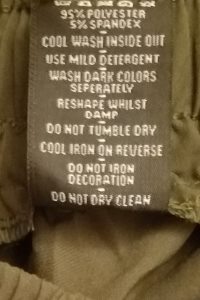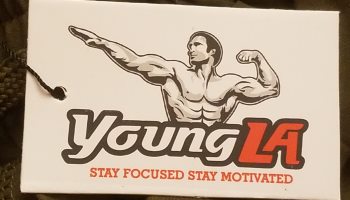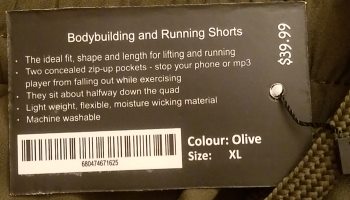 Specs:
These shorts tend to run on the smaller side, it is recommended you order one size larger than normal.
They have a couple of deep pockets that feature zippers to keep valuables safe.
Inseam runs between 4" to 4.75″ (S = 4″, M = 4.25″, L = 4.5″, XL = 4.75″ — I confirmed this to be correct, as my XL shorts measure exactly 4.75″).
They are made of 100% polyester fabric.
These shorts are lightweight and offer comfort with a moisture-wicking material.
Pros:
Excellent fit/style — very aesthetic.
One of the lower-priced options.
Fabric is not overly stretchy or tight, very loose and lightweight.
Cons:
These are a bit longer than the Jed North shorts, but still short. I prefer to wear them atop my A7 compression shorts, especially when at my commercial gym. However, I would at least consider wearing these on their own at my commercial gym, since they're a bit longer and less form-fitting than the Jed Norths. I wouldn't even consider wearing the Jed Norths without the compression shorts. It'd just be too risque for my conservative commercial gym! 🙂
Small-ish side pockets — The pockets are just big enough to hold my smartphone, but with very little extra breathing room. You have a very limited amount that you can move the phone toward the front or toward the rear of your thigh if needed. You can't flip the pockets internally (like with the A7 squat shorts and Jed Norths), which would let you move the phone further forward or backward. This is because the YoungLA pockets are very shallow, whereas the others are much deeper.
The pocket zippers are flimsy, sometimes difficult to open/close and I wouldn't be surprised if they break after a while.
Check Current Price – YoungLA Bodybuilding Shorts »
These sleek yet simple shorts offer quality and simplicity without compromising on function.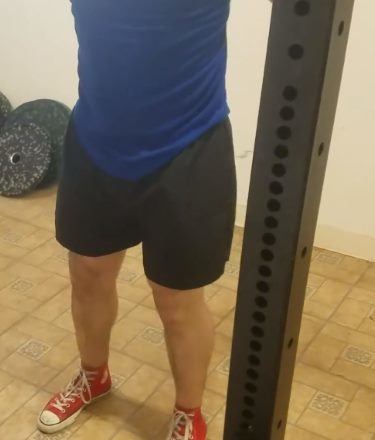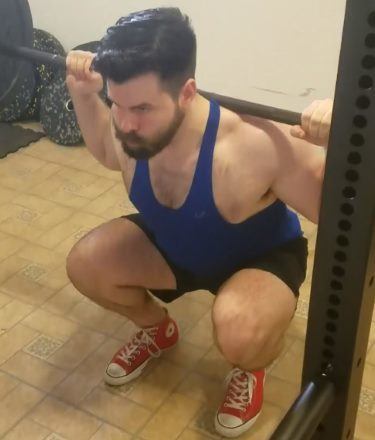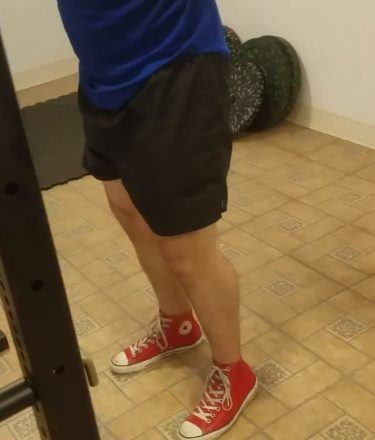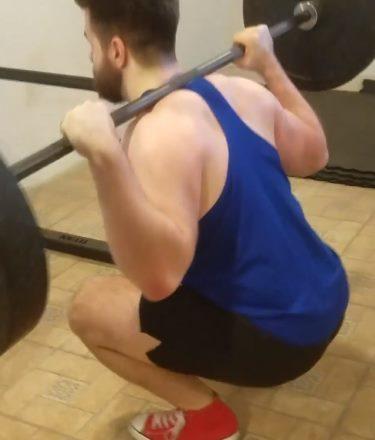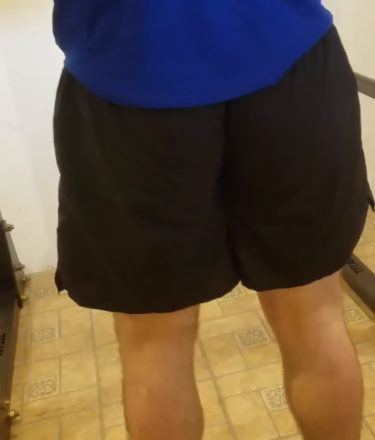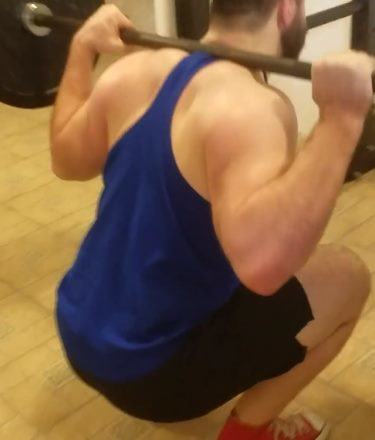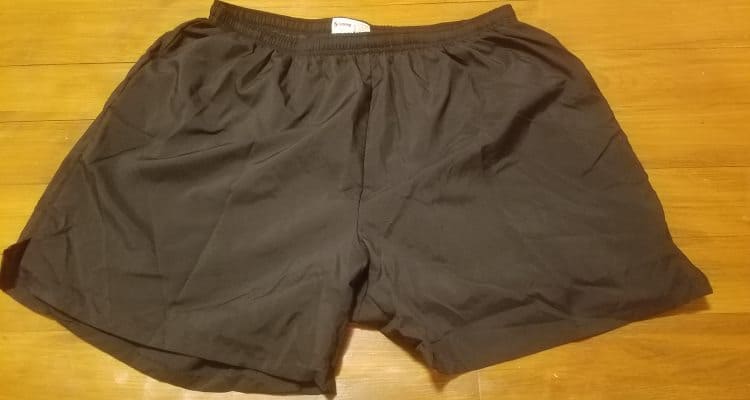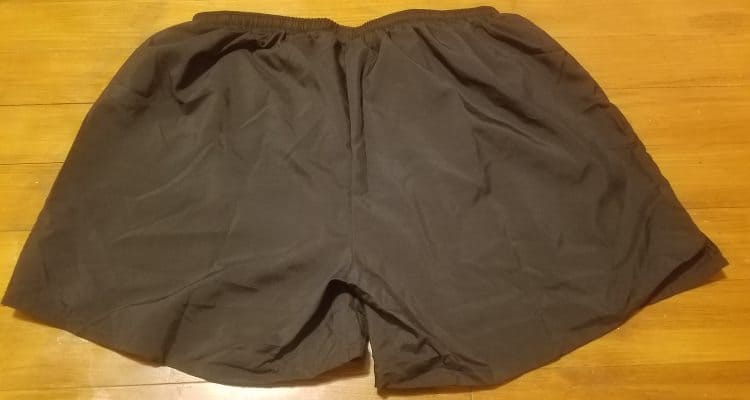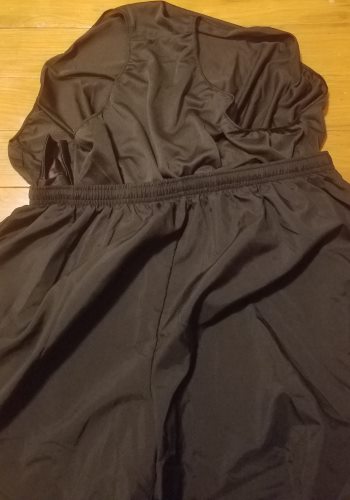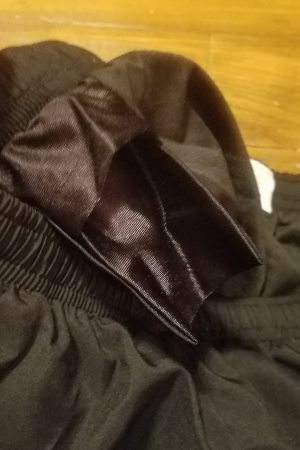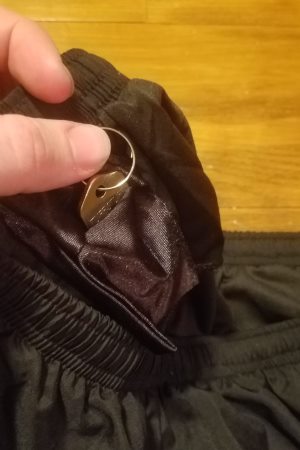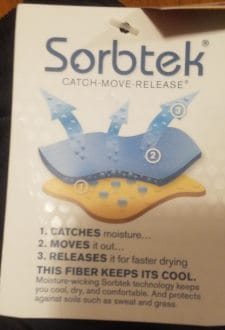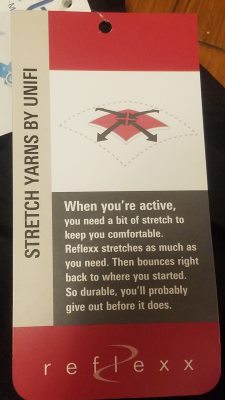 Specs:
Fabric is made of 100% polyester.
Inseam on a large is 5 1/8″ (I measured).
Can be washed in a standard washing machine.
Features 100 percent poly liner brief and Sorbtek shell for comfort.
Utilizes special moisture management fabric to keep skin dry.
Has a "4-way stretch" fabric making it easier to squat deep.
Comes with a pocket to hold small items like a key or ID card.
Pros:
Made from a breathable, lightweight material with a "4-way stretch" fabric to allow for flexibility and greater ROM.
There is no resistance at all at the bottom of the squat ROM, thanks to stretchy fabric and wide leg opening.
Medium length — Goes down to about 3 inches above the knee.
Cons:
Although the wide leg opening helps ensure there will be no fabric catching on the thigh during squats, I think the opening is still a bit wider than needed; or at least wider than I personally prefer. It can make the shorts almost feel too drafty. And it's more likely to accidentally catch onto equipment when walking by or hopping on/off machines.
Internal pocket is way too small to fit a phone, wallet or even a key ring with multiple keys or a large key fob for your car.
Check Current Price – Soffe Infantry Shorts »
Originally made for rugby players, rugby shorts like this pair from Gilbert are also a popular training apparel choice for many lifters.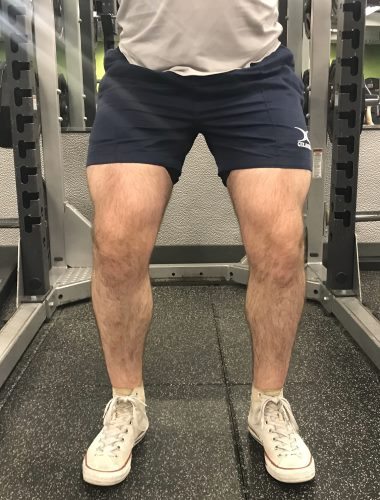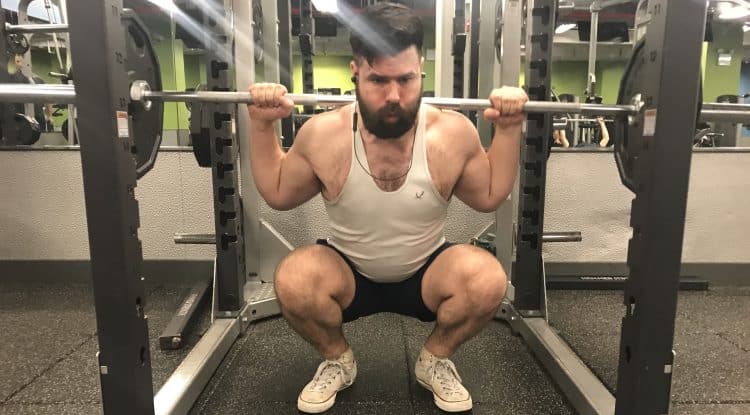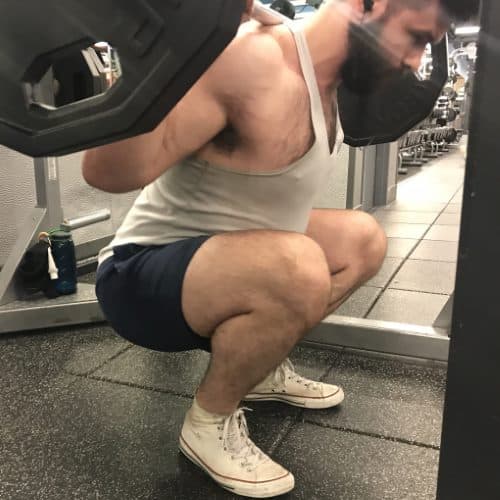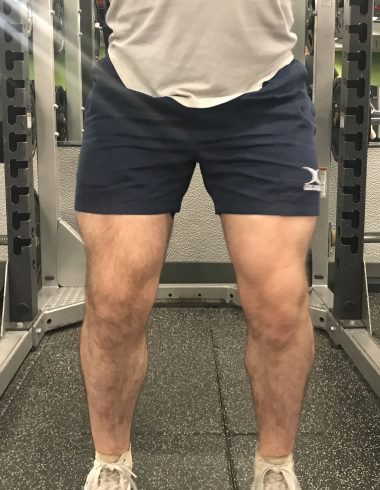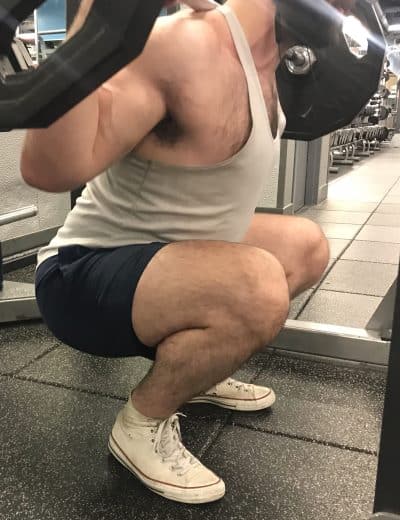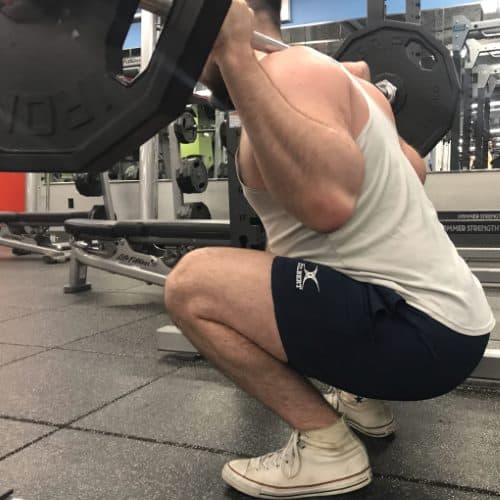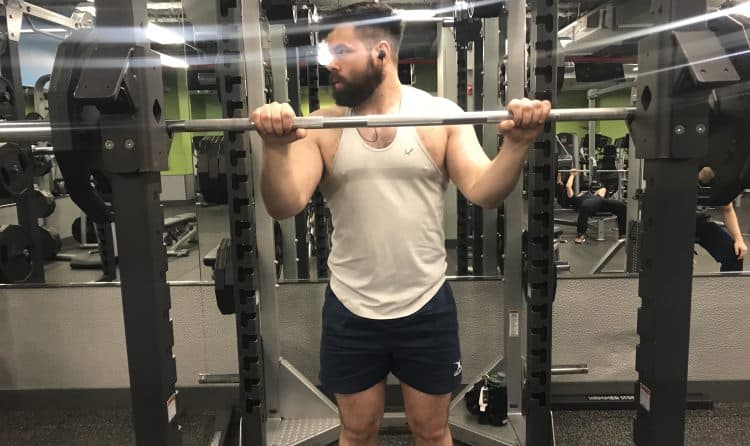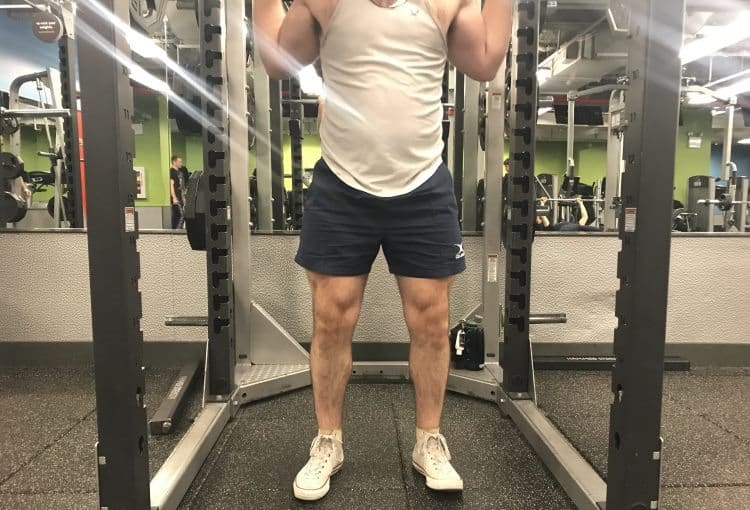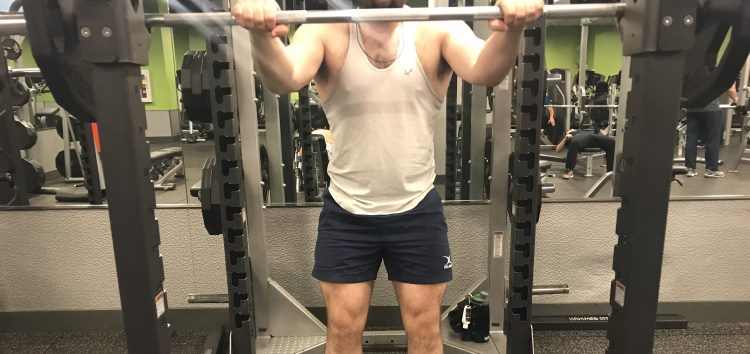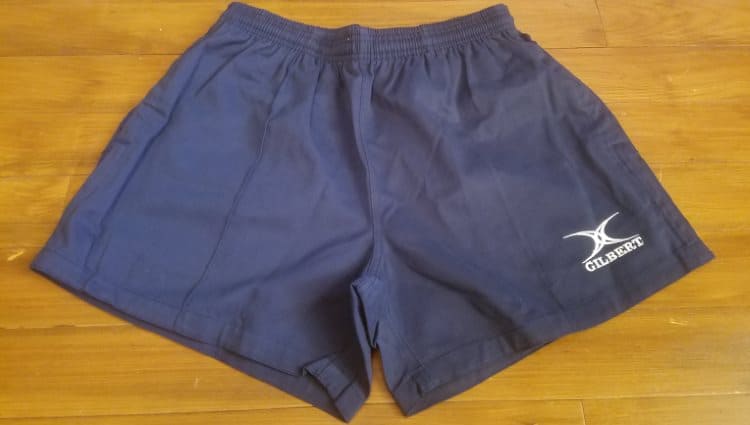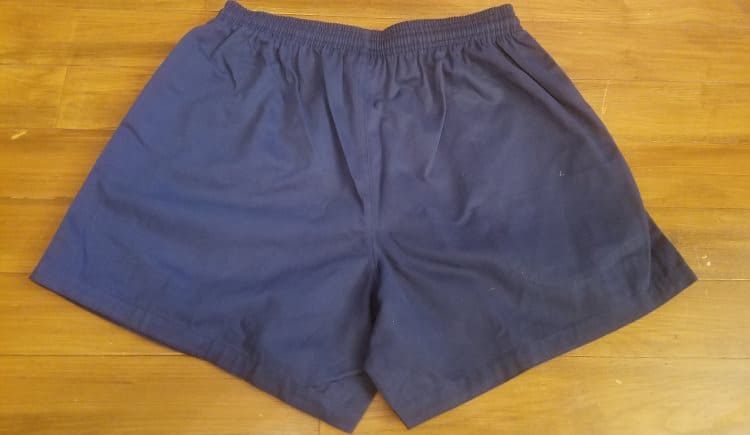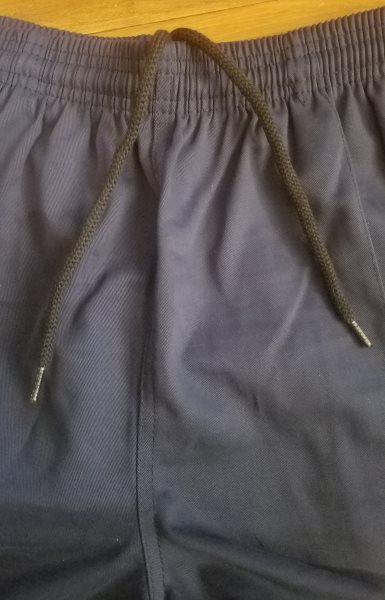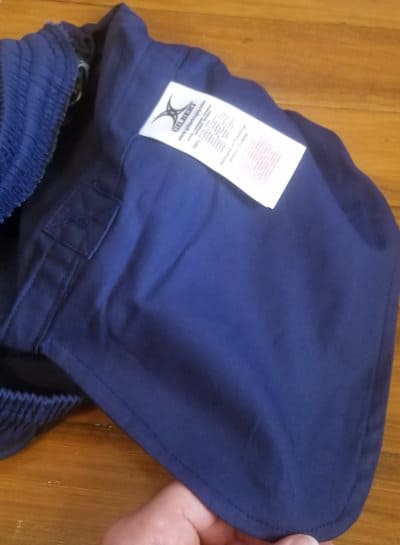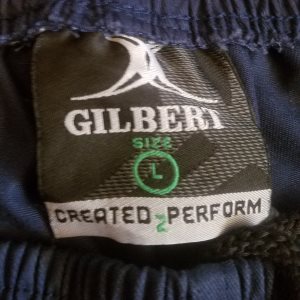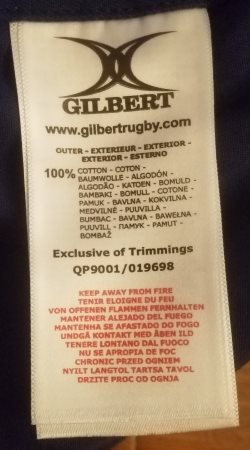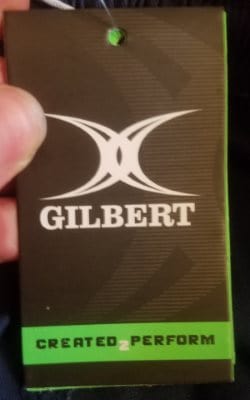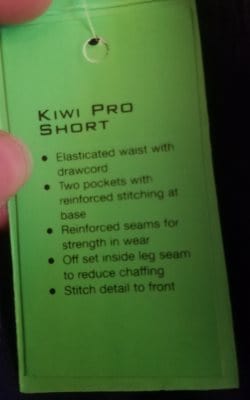 Specs:
The waistband is elastic and features drawstrings for customizing tightness.
Has two pockets for valuable items, with reinforced stitching to ensure quality.
These shorts are designed to be resilient with reinforced seams.
Include an offset inside seam to minimize chafing.
The fabric is 100% cotton.
The inseam is 5 inches.
Pros:
Low price point
Very deep pockets — You can easily shift your phone in the pockets toward the front or the rear by flipping the pocket over in either direction. This lets you position it out of the way if needed for certain exercises.
Cons:
It's made from a cotton material that's heavier and more rigid than I expected.
Pleated style — Pleats allow for more room in the thighs, but in this case, it also creates a ruffling/wrinkling of the pants material as well as an awkward-looking puffing out on the front of the shorts above the crotch region.
Average comfort — It's not uncomfortable. However, when you're just standing, the fabric surrounds your thigh without really touching it. This is because the leg openings are large and the fabric is stiff. Think of it like having parachutes over each thigh. Well maybe not that extreme, but you get the idea. When you're walking or otherwise moving your legs, you feel your thigh bumping into the shorts with each step or movement. This is just one possible distraction, albeit a minor one, that you'd be better off without when trying to focus on your workout.
Unfortunately, there's a noticeable amount of resistance at the bottom of the squat. You can almost feel the shorts slightly pulling your pelvis forward into posterior pelvic tilt. It's not a strong pulling force or anything; I'm just trying to describe the direction of the resistance.
Overall, these aren't great for squatting. But they may be an excellent choice for deadlifts, which don't require getting into as low of a hip-flexed position.
Check Current Price – Gilbert Rugby Shorts »
Using the Right Gear Is Critical to Elevate Performance
In the world of athletic performance, every potential advantage has to be leveraged, and every disadvantage and distraction must be minimized. This holds true in the world of lifting as well, especially when attempting to set records or squat 2 or 3 times your bodyweight.
For years and decades, many lifters have relied on special gear or optimal gear to perform. This might have included certain styles of shoes, knee wraps, wrist wraps, waist belts, chalk, and so on. However, rarely is the topic of shorts discussed, and in my opinion, the piece of gear that helps support or cover the critical part of the body responsible for squatting is a pretty important piece of gear to maximize.
So why might we need a special or specific pair of shorts just for squatting?

First and foremost, if you've started lifting recently and seen some gains from a great training program, your newly acquired thighs of steel may have outgrown much of your previous wardrobe, especially when lifting.
If you are at this point in your lifting progression, I salute you on your journey to increased gains. This is the ideal time to revamp your wardrobe to that of a more experienced lifter. As an example, a blog from John Phung covered his difficulties after squatting heavy and having to replace all of his jeans, underwear, and shorts!
Secondly, as you see your squat number increase and you require more and more intensity to conquer your latest PR, I can tell you from personal experience that when you're under a heavy bar in a do or die fight to get it back up, the last thing you want to think about is your shorts catching on your knee or riding up your thighs and glutes.
A good pair of shorts:
won't catch on the knees on the way down
won't ride up your thighs and glutes (i.e. no wedgies)
will help you to direct all of your focus into the squat for maximum training intensity rather than having that nagging annoyance in the back of your mind.
Not to mention, if you've ever tried squatting in the wrong pair of shorts, there is nothing more annoying than having shorts rip, tear, or chafe at the bottom of a squat.
Form and function also play a part. As explained in this article from Schwarzanegger.com, there are a variety of physical characteristics such as femur length or hip mobility that will play a part in your squat form, as well as how you prefer to set up. For example, if you use a wider stance than a conventional squat, shorts with slits on the side and mobility are going to be a good option.
Basic Criteria for Identifying Good Squatting Shorts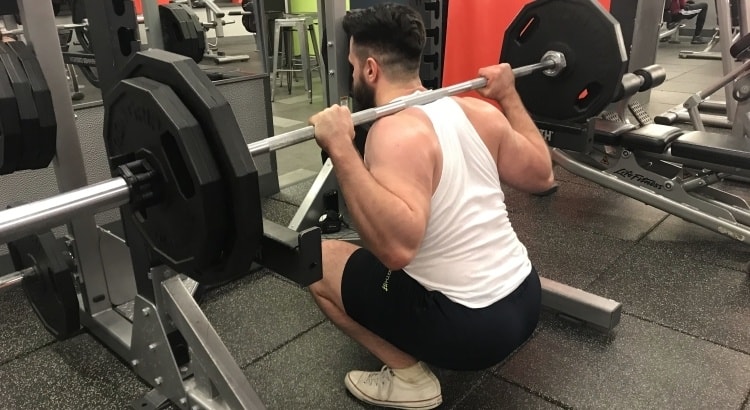 Finding the best shorts for performing earth-shattering squats can be a challenge. In short, you want to find shorts that deliver:
function
comfort
some aesthetics
In regard to function, we want to analyze what helps you maximize your squat and feel like the next Dr. Fred Hatfield.
However, comfort and aesthetics are equally important and the competition style singlet is probably not the best choice in those regards for going to your local gym.
I've elected to use these three distinct criteria in our selection process and break them down further so that we will hopefully help you decipher the many different options out there and what to look for to determine the best fit.
Quite simply, can you squat better or more efficiently using the proposed squat shorts as compared to your normal or current pair? This may depend on the type of squat you prefer. Some lifters may not go especially deep, some prefer to get to parallel or 90-degree knee bend, others prefer to go Olympic style and get as deep as possible.
Additionally, you may prefer a front squat to the back squat which generally requires a deeper hip position. Mark Rippetoe of Starting Strength offers some great tutorials on squat form, such as this one on the front squat, and I recommend you first identify what kind of squat form you prefer to get the pair of shorts that best fits your style.
Additionally, look for if they have features that may make them more convenient or functional to use, such as
pockets for holding a cell phone, wallet, gym ID, etc.
clips or holders for keys and liquid chalk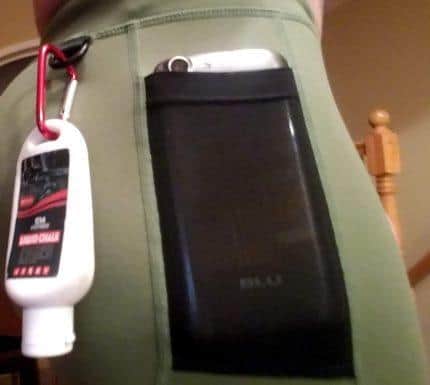 If you use a commercial gym and want to keep your phone, keys or otherwise on you while working out, you'll want shorts with pockets, while a home-gym style may require shorts with less storage. Depending on your training conditions, you may want to think about their ability to keep you cool and dry as opposed to humid and gross as well.
Shorts especially designed for squatting should enable you to solely focus on improving in what counts, that being your squat. Thus, the comfort level of the shorts is crucial, the last thing you want on your mind with a heavy bar crushing you is irritating clothes or ripped shorts.
Primarily, we need to evaluate if the shorts will find the sweet spot between being:
Too loose or too tight
If the fabric they are made of is durable and feels pleasant
If they stay in place as a good fit.
No one wants to spend their recovery time fiddling with their shorts instead of focusing on the next lift. If possible, during your next squat session, pay attention to whether you prefer baggy shorts or a tight compression style.
Also, you want to consider if the shorts will generally stay in place or ride up and down your thighs during each rep.
In terms of specifics, shorts should offer a blend of fabric that doesn't create a humid atmosphere or is too loose and allows muscles to get cold either, they should find a sweet spot that insulates the legs while still allowing room for air to circulate through the fibers.
Finally, from an aesthetic point of view, we have to evaluate first if you like the look of the shorts, and more specifically how they look on you. Squatting is a confidence game and if you're apprehensive or distracted by feeling awkward in weird shorts, odds are your squat performance will suffer.
Secondly, if you train in a group or commercial gym setting, evaluate if the shorts fall within the dress code of appropriate attire at the gym. If you workout in a home gym, shorts without much length or slits on the side might work great. However, your average commercial gym attendee may be less appreciative.
You may also want to consider the aesthetic options as well, some shorts may have different color options or designs, or may even have a fashionable element of some kind, while others may be strictly utilitarian in nature and thus not overly aesthetically pleasing.
What to Look for in Squat Shorts
Not all shorts are created equal, and certainly not when it comes to squats.
A great pair of shorts is an investment in your performance. Like all prudent investments, this one should be carefully evaluated and researched for its attributes so that we know we are getting the best possible product for our needs. Specifically, a great pair of shorts will have the right blend of functionality, comfort and aesthetics. This may include:
the type of fabric
how long the shorts are
extra features for convenience
and more…
Below, I've reviewed some of the attributes I value in a great pair of shorts for squatting to help you define what you're looking for in your ideal pair of shorts:
Stretch
It is vitally important that the fabric of the shorts has a pliable nature that will allow it to stretch as you drop into the bottom of the squat, this will eliminate some of the discomfort that can be felt when squatting with the wrong pair of shorts.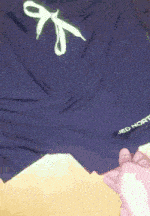 Some of the considerations you might look for in terms of stretch include:
It is extremely important for squat shorts to be made from fabric with some stretchiness. The property of stretch is of paramount importance in the groin region in particular because your thighs will be pushing far out at the bottom of the squat, thereby pulling on this area of the shorts.
Some shorts like the A7 Squat Shorts are constructed with stretchy fabric just in the region between the legs. Other shorts just construct the entire pair of shorts from stretchy fabric, which may not be as targeted of an approach. Both approaches are equally effective from a functional perspective.
You don't need a rubber band level of stretchiness. Rather, the shorts just need "enough" stretch to prevent any noticeable resistance at the bottom of the squat, pulling your thighs in. Without sufficient stretch, the shorts will inhibit your mobility, which in turn degrades your form and ultimately makes you weaker on squats.
Leg Length / Inseam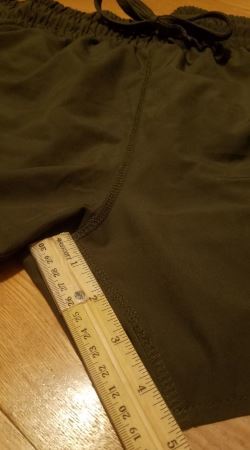 The inseam is another important attribute to take into account when analyzing if a pair of shorts will be effective.
When evaluating the inseam or leg length, some of the factors to analyze include:
The inseam measurement is tied with "stretch" as the most important attribute in a good pair of squat shorts.
Generally, you want a relatively short inseam.
To give a general range of "ideal" inseam — Anything from 3-8" is the sweet spot in my opinion.
A 9" inseam can be okay for most guys but could be too long for shorter guys. Even for taller guys, it may just feel like too much material.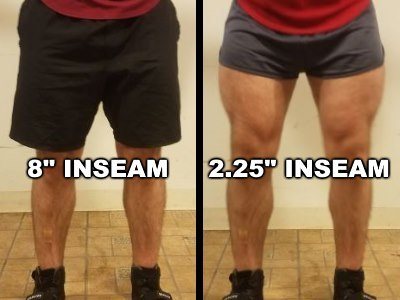 Anything longer than 9" gets more and more likely that the short will catch on the knees.
Anything under 3" quickly gets you into the area of being called the "short shorts guy" at least at your average commercial gyms. If you go for it, expect lots of looks. Even 3-5" might be too "showy" depending on your personal comfort/confidence and the type of gym you train at. Really, it's up to your preferences.
Breathability
Breathability refers to the fabric of the shorts allowing air to pass through the fibers freely, helping to keep skin cool and dry. Shorts with good breathability would sport the following attributes:
Any shorts worth their salt should have fabric that is at least somewhat breathable.
The fabric should allow sufficient air circulation to help keep you dry and cool when workouts get intense.
Breathability generally means that air can easily pass through the actual fibers in the fabric. However, even if your fabric isn't the most breathable, some of this can be compensated for with lighter/thinner fabric, and/or a looser fit around the thighs.
Moisture-wicking Fabric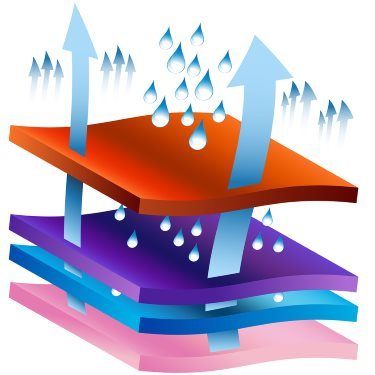 Wicking fabrics are a type of fabric that help to move or keep moisture away from the body, helping to keep the skin dry and cool under duress:
In addition to breathability, the fabric should ideally be moisture-wicking, especially if you sweat a lot.
Leg Opening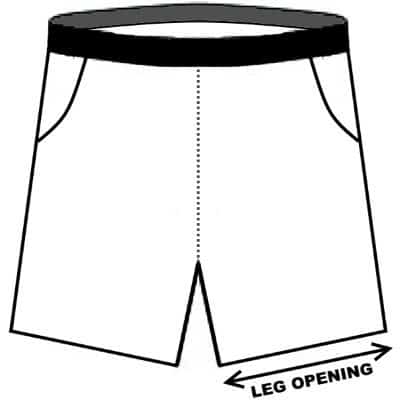 If you squat often, you probably have large thighs, thus the leg opening of the shorts is particularly important for lifters, make sure to evaluate these factors in your selection:
The leg opening should be large enough to accommodate your thighs. Basically, you don't want the leg (and especially the "cuff" of the leg) to feel like it's choking your thighs.
For more form-fitting short styles with very stretchy material (especially compression shorts; but may also be stretchy shorts that aren't categorized as compression), the leg opening may be smaller than your actual thigh, but this is to be expected since the material is very stretchy.
The leg opening shouldn't be so large that it feels like you've got parachutes on your thighs.
Leg opening preference depends on how big or small your thighs are.
Fit (Tight vs Loose)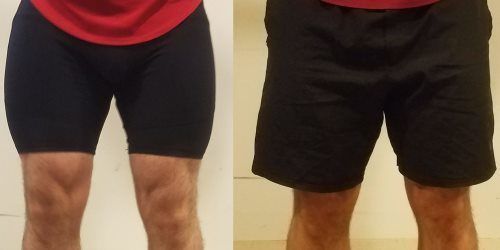 Shorts can vary from very tight on the skin to very loose and free; you'll have to find your preference; here are a few points to consider:
Tightness in the sense of "form-fitting" style is okay
Tightness in the sense of "restrictive or uncomfortable" is bad
Looseness is okay if that's the style of the short. As long as it's comfortable for you and doesn't get in the way in terms of impeding movement, or possibly catching onto/getting pinched between equipment.
Pockets
Pockets can be a convenient and useful feature especially when training at a commercial gym, these are some of the features to look for:
The ideal shorts in my opinion should have at least one large side pocket. Two would be even better.
Important for phone or other items you might carry around at the gym, or while traveling to/from the gym while wearing your shorts (gym card, keys, lifting straps, liquid chalk, etc.)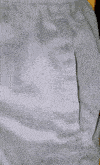 Ideally, pockets should be large and deep enough to comfortably fit a smartphone.
If you carry your phone in a side pocket, it's a handy feature if you can shift the pocket (with the phone in it) more toward the front, or more toward the rear on the side of your thigh so that it's out of the way of your hands, arms, or the weight depending on which exercise you're doing. For example, on deadlifts, you'll want it on your side, as far away from the front of your thigh as possible, so as to prevent it from getting pinned by the bar; on dumbbell curls, you'll want it toward the front, so that it doesn't get hit when you lower the dumbbells to your sides.)
Waistband

The waistband can make shorts a pliable fabric that allows for maximum comfort, or an annoyance that you have to constantly fiddle with, when choosing shorts look for waistbands that:
Should be elastic to stay in place while allowing for any type of torso movement or expansion/contraction of the torso/abs from heavy breathing or spinal flexion/extension.
Should also have a drawstring so you can have the waistband exactly as tight as you want them, to achieve the amount of support/hold at the waist that is optimal for you.
Side Slits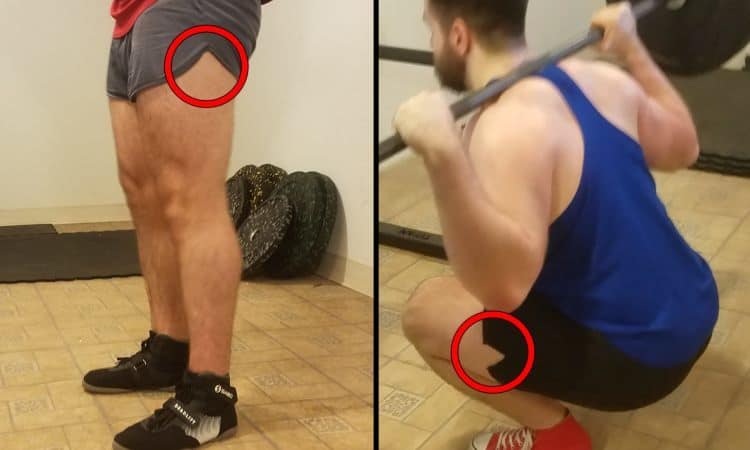 Some shorts will have openings, or slits, on the side to allow the shorts to open as they move up the thigh during squats:
Slits on the outer sides of the shorts are clutch for allowing more legroom when the shorts are higher up on your thigh at the end range of motion (e.g. at the bottom of the squat; at the bottom of lunge).
This feature is not necessary on shorts with extra flexible fabric or a cut that gives plenty of room for full range of motion. However, for shorts that lack one or both of those design factors, side slits are the perfect solution for reducing if not eliminating restriction at the bottom of the squat range of motion.
Conclusion: The Best Squat Shorts Are…
I have researched and personally squatted in all of the 7 squat shorts reviewed on this page. While all of them have merit, the A7 Center-stretch Squat Shorts are the best squat shorts overall in my opinion.
They offer the best overall value with all of the features I discussed earlier. Plus, they have none of the drawbacks that some of the other shorts have.
To recap, here's specifically what makes the A7 Center-stretch Squat Shorts the best shorts for squatting:
They use a lightweight, breathable and comfortable material that also delivers on durability with secure stitching.
They are a well-constructed pair of squat shorts that make them a good long-term investment.
They have great features including two pockets that can be adjusted as needed and a clip for storing your phone, keys, liquid chalk, straps and so on.
Most importantly, they offer no resistance throughout the squat motion, making them an ideal choice for performance.
As a bonus, they offer good aesthetics as well. They have a nice-looking fit. And I think the more modest lifters out there will appreciate that they aren't super short like some of the other shorts I reviewed, which could be seen as a bit risqué for the commercial gym setting.
My runner-up recommendation is the Jed North Fitted Lifting Shorts. These shorts score well in terms of performance on squats and comfort but still fall short of the A7s in those categories. Construction quality, while better than many of the others shorts discussed, is not on par with the A7s and it's clear they won't have the same durability in the long term…
…That said, they are less expensive than the A7 shorts. Plus, if you want a more "aesthetic" look to show off your quads, the Jed North squat shorts are arguably better in that respect.